Redbank Valley
Chamber of Commerce
309 Broad Street, Suite 2
New Bethlehem, PA. 16242
Phone: (814) 275-3929
Fax: (814) 275-4269
[email protected]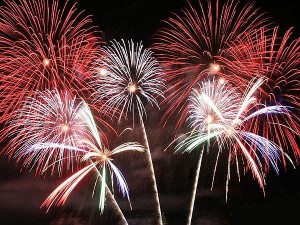 Fireworks Display – 2022
Description: The display is held along the beautiful banks of the Redbank Creek and can be viewed from Gumtown Park along Water Street as well as many other locations in and around the New Bethlehem area.
Date: July 2nd
Location: Gumtown Park
Time: Fireworks at dusk
Phone: 814-275-3929
Contact: R.V. Chamber Office
E-Mail: [email protected]
Admission: Free Admission
Vendors: Vendor Waiver Form.pdf  
Entertainment
Donations may be sent to:
R.V. Chamber of Commerce
Fireworks Fund
309 Broad Street, Suite 2
New Bethlehem, PA  16242
Sponsored by the Redbank Valley Chamber of Commerce
THANK YOU TO OUR SPONSORS!
BECOME A SPONSOR:

Please contact the chamber office at

[email protected]

or by calling 814-275-3929.