Redbank Valley
Chamber of Commerce
309 Broad Street, Suite 2
New Bethlehem, PA. 16242
Phone: (814) 275-3929
Fax: (814) 275-4269
[email protected]
Christmas Parade & Snack w/ Santa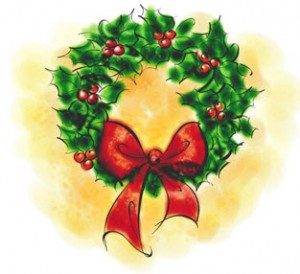 Christmas Parade, Snack With Santa, Festival of Trees & Light-up Night – 2022
The theme of this year's Christmas activities is "A Hallmark Christmas"
Description: This year's "A Hallmark Christmas" in New Bethlehem will include an evening Christmas Parade, Snack w/ Santa, Light Up Night and the R.V. Historical Society's Festival Of Trees. Join us for the parade and stop by the Redbank Valley Historical Society with the kids after the parade to visit with Santa, see the Festival of Trees and enjoy light-up night!
SCHEDULE:
Christmas Parade @ Saturday December 3rd 2022
Snack w/ Santa @ following the Parade
Festival of Trees @ following the Parade
Light-up Night @ (Friday, December 2nd @ 5-8pm)
Date: Saturday, December 3rd
Parade Location: Broad Street, New Bethlehem, PA
Time: 1 pm
Snack With Santa Location:
Redbank Valley Historical Society (old Northwest Bank Building) immediately following the Christmas Parade.
Phone: 814-275-3929
Contact: R.V. Chamber Office
E-Mail: [email protected]
Admission: FREE
——————————————–
Christmas Parade, Festival of Trees, Snack w/ Santa & Light-Up Night: Sponsored by the Redbank Valley Chamber of Commerce
Festival of Trees, Snack w/ Santa & Light-Up Night: Sponsored by the Redbank Valley Historical Society