Redbank Valley
Chamber of Commerce
309 Broad Street, Suite 2
New Bethlehem, PA. 16242
Phone: (814) 275-3929
Fax: (814) 275-4269
[email protected]
About, Mission, History & Board of Directors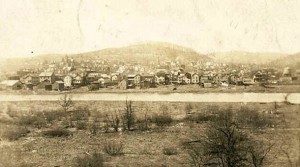 Historic New Bethlehem was incorporated in 1853. It has a central tri-county location, about 20 miles from each of the County Courthouses and hospitals of Clarion, Jefferson and Armstrong Counties and is only about 60 miles from Pittsburgh. The downtown area lies at the intersection of State Routes 66 and 28 with easy access to Interstate 80.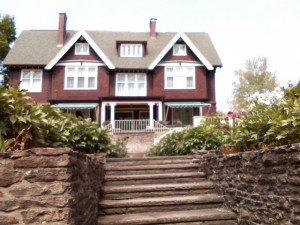 New Bethlehem remains a charming community with grand old single family homes and hometown values nestled among tree-covered hills along the Redbank Creek in Southern Clarion County. In the early days, it boasted a lumber company and sawmill, brewery, grain mill, bank, railroad station and thriving commercial downtown area which served the Redbank Valley.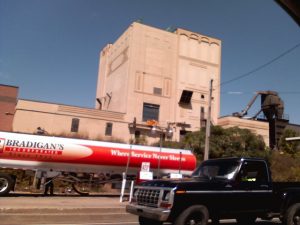 Today, the New Bethlehem area continues to serve the Redbank Valley with a public library, police department, volunteer fire company, U. S. Post Office, 3 banks, insurance, financial, real estate and mortgage brokerage firms, drugstores, furniture store, lumber company, jewelry store, feed mill, car/truck dealers, equipment and service shops, flower shops, barber/hair salons, an old fashioned ice cream parlor/restaurant, several restaurants with good food at reasonable prices, dentists, doctors, lawyers, assisted living facilities and elderly housing, other stores and services. A natural peanut butter plant established by local entrepreneurs in the late 1940's is now owned by Smucker's and is one of the Borough's largest employers. New Bethlehem also offers affordable housing and business opportunities.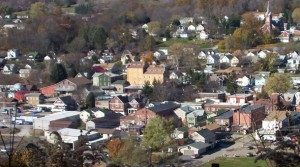 New Bethlehem's hometown values are evidenced by the many churches and service organizations that are located within the Borough limits and nearby. Annual events supported by the Chamber of Commerce and other local organizations and businesses include a Memorial Day Parade, 4th of July celebration, Art in the Park (weekend after Labor Day), the Peanut Butter Festival and races (2nd Friday-Sunday after Labor Day) and the Christmas Parade (1st Sat. in December).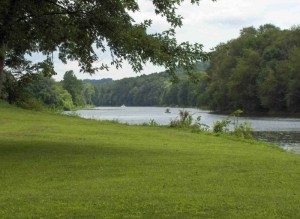 Downtown lies less than 3 miles from the Redbank Valley Municipal Park, home of the Clarion County Fair during the last full week of July. Recreational opportunities include camping, hunting, fishing, hiking, biking, kayaking and bird watching, among others.
If you come to visit, you just may want to stay.
Our Vision:
The Redbank Valley Chamber of Commerce will be the leading force for economic vitality in the New Bethlehem Area & surrounding communities.
Our Mission:
The mission of the Redbank Valley Chamber of Commerce is to represent the interests of our members and the New Bethlehem Area business community by:
• Facilitating strategic partnerships for the benefit of our community
• Educating the community on the benefits of economic development
• Advocating for local and regional competitive economic vitality
• Promoting civic leadership and community engagement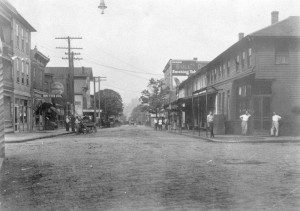 The town of New Bethlehem, which is located just ten miles south of Exit 64 off of I- 80 on Route 66 south, was originally named Gumtown. The name Gumtown came about after a group of men went out searching for honey. The men would often go out and cut down a bee tree and collect the honey and carry it home. Henry Nolf, one of the pioneers of southern Clarion County and a very active citizen of the community, had accompanied these men. He very enthusiastically cut down a gum tree, which had no bees. His comrades did not try to stop him and instead dubbed him "Gum" Nolf. The first name used for the settlement was then "Gumtown" in honor of Mr. Nolf, one of its leading citizens and operator of a grist mill, saw mill, and store.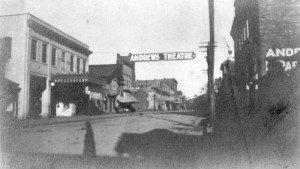 In 1756, a Moravian Christian, Frederick Post, left eastern Pennsylvania and came west with the intention of starting an Indian mission. He crossed the Clarion River, then known as Stump Creek, and continued south. When he saw the valley that later became known as New Bethlehem, it is reported that he exclaimed, "It looks like Bethlehem." Whether he was referring to the settlement in eastern Pennsylvania or to Bethlehem of Judea, it has never been made clear. The community began to be called Bethlehem and later the postal authority added the word "New" to distinguish it from the town in the east.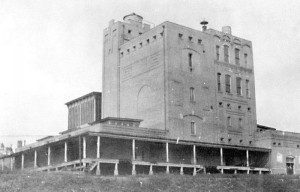 Harry B. DeViney founded the H.B. DeViney Company in 1946 and used the old New Bethlehem Brewing Company's facility to create peanut butter for the J.M. Smucker, Inc. company, which is the nation's leading producer of jams, jellies, preserves, ice cream toppings, natural and specialty peanut butters, and natural fruit beverages. The H.B. DeViney Company changed its name to J.M. Smucker (Pennsylvania), Inc. in 1997, reflecting its relationship with the J.M. Smucker Company headquartered in Orrville, Ohio. Today, the New Bethlehem plant produces all of the peanut butter products under the Smucker's and Laura Scudder's label. A significant portion of its volume is exported.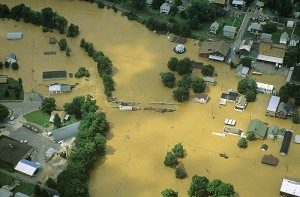 In July of 1996, a devastating flood destroyed many homes. Redbank Valley High School was shut down. It took a few months to clean and fix the damage until students where allowed to attend again. On a garage east of the Redbank Valley High School there is a line that shows how high the water level was at its highest point.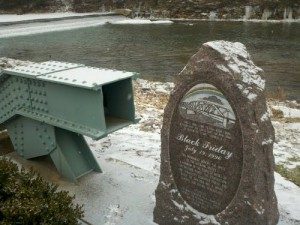 Proving that the town was resilient and strong, the Redbank Valley Chamber of Commerce organized a peanut butter festival later that very year, and it is now an annual event. The festival is held the second weekend after Labor Day in September and includes carnival rides, crafters and sidewalk sales, food vendors, music, a parade, and lots of other fun.
Meet the Redbank Valley Chamber of Commerce – Board of Directors.
| Name | Position | Business |
| --- | --- | --- |
| Gennie Gerow | President | American Murray Grey Association |
| Rev. Dr. Gordon Barrows | Vice Pres. |  TechReady Professionals |
| Matthew Green | Board Secretary |  Green Digital Innovations |
| John Gerow | Treasurer | American Murray Grey Association |
|  Richard McGarrity | Executive Secretary | The Jewelry Shop |
| N/A | Past President | N/A |
| Becca Dougherty | Board Member | Brookville Glove/Long Shot Ammo & Arms |
| Ali Mortensen | Board Member | Char-Val Candies |
| Vacant | Board Member | Vacant |
| Emily Truitt | Junior Board Member  | Redbank Valley High School  |
| | |   |
| | | |
| | | |